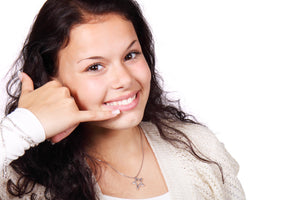 If you would like professional advice or have questions that you'd like answered, you can take advantage of our phone consultation service. 
This allows you to access affordable professional assistance wherever you are in Australia so that you can live and work more safely.
Questions we're often asked include:
- How do I reduce exposure to <certain equipment> in my home?
- What can I do about radiation from a nearby phone tower?
- Here are the measurements I've taken of the fields in my home. What can I do about them?
- What do I do if I have electromagnetic hypersensitivity?
30-minute time slots are available and you can book as many as you like.
How to book
You can book and purchase your personal phone consultation right from this page - just select a suitable time and click the "Add to Cart" button.
If none of the timeslots available is convenient to you, contact us with a number of more convenient times & we will do our best to accommodate you.
After you book your phone consultation, we will contact you by email. Please respond with your phone number and a brief description of what you'd like to discuss on the phone. We will then ring you at the appointed time.
Cancellation policy
Please note, if you are unable to proceed with the consultation at the time you have booked, please let us know and you will be able to reschedule for a time that's more convenient.
We look forward to assisting you with this personalised service and to hearing from you soon.

If you are unable to proceed with the consultation for any reason, we will forward you a credit note for you to use on your next purchase from our store.
Customer feedback
'Thank you so much for all the amazing helpful information today ... this is so helpful to my ongoing health and wellness.' C.G.
'Lyn is available for phone consultations. I personally have used the phone consult service and was very pleased with it. I was ready to rush out and spend a lot of money on an EMF bed canopy but Lyn suggested that I test first to see if there actually is an issue with EMFs in my room. I've since purchased the Acousticom 2 testing meter for wireless radiation. Thankfully my bedroom is free from wireless radiation.' K.W.
'That's been really informative.' D.H.