Text Neck Problems
'Text neck is the term used to describe the neck pain and damage sustained from looking down at your cell phone, tablet, or other wireless devices too frequently and for too long.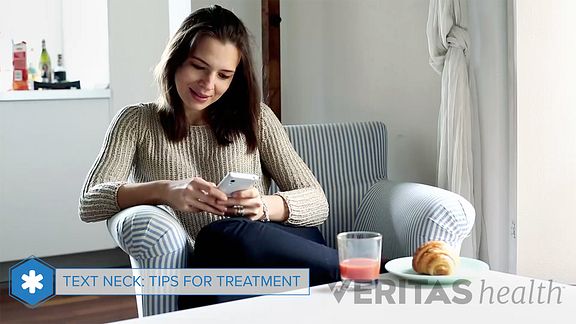 Using a mobile device often can lead to poor posture and symptoms of text neck.

And it seems increasingly common. Recently, a patient came in to my practice complaining of severe upper back pain. He woke up and was experiencing severe, acute, upper back muscle strain. I told him I believe the pain is due to the hours he was spending hunched over his cell phone. Diagnosis: Text neck.'
You can read more and see what to do about it here.