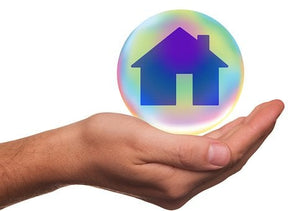 Wherever you are in Australia, we can help you create a healthier, safer environment for your home, your school or your workplace with our professional testing service.

With both our in-person and remote services, you can learn what fields you're exposed to, where they are, how strong they are and what you can do about it.
By reducing your exposure, you reduce the risk of uncomfortable symptoms or serious health problems that are linked with exposure to electromagnetic fields.
If you're in Sydney or Wollongong

We can come to your home to test for you. We show you our findings, talk you through what they mean for your family, discuss options for reducing exposure and provide a written report.
If you live elsewhere

We can can provide a remote testing service which works like this:
You hire our Home Test Kit which has meters for measuring electric, magnetic and radiofrequency (wireless) fields.
We organise a time(s) & connect by Zoom.
I talk you through how to use the meters and how to measure each field in turn and what to check for, depending what you find.
As we go, we identify problems, talk about solutions.
We email you with those recommendations & links.

Take advantage of my 27-plus years of experience in this industry, book a test for your home now.
And you can learn how to test your own home in our online course 'Your Electromagnetic-safe Home'.
To book a test for your home, school or workplace, you can contact us here. Please let us know your name and phone number and the city and suburb of the premises to be tested.