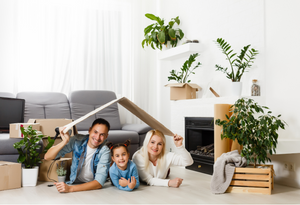 Would you like to make your home radiation-free?
Would you like to create the optimum environment for your family to live, sleep and flourish?

I invite you to join me for a one-hour Zoom session in which we'll explore the specific issues that affect your home and family and the options available to you for dealing with them. 
You can take advantage of my 28 years of experience working in this industry and helping thousands of people learn how to reduce their exposure.
Here's how it works.
Once you purchase a coaching session, we'll give you a ring and organise a time with you.
We'll email you a questionnaire and we ask that you complete it and return it to us before the Zoom meeting takes place. This helps us to better understand your situation and give you the most relevant information we can.

We'll email you a Zoom link before the meeting.
You can book as many sessions as you like as we're happy to move through the process of making your home EMR-safer at your own pace.