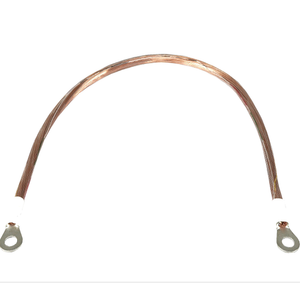 A grounding cable to be used in conjunction with shielding paints.
Only available with sales of our Yshield shielding paint.
Description
Our Yshield grounding cable is used in conjunction with the GS3 grounding plate for earthing our Yshield shielding paints.
This is a 20 cm long, highly flexible grounding cable, 2.5 mm² transparent with crimped cable lugs and shrink hose on both sides.
It connects to the grounding plates and the earth wiring of the building to complete the grounding process.
Instructions for applying and grounding our Yshield shielding paints can be found here.